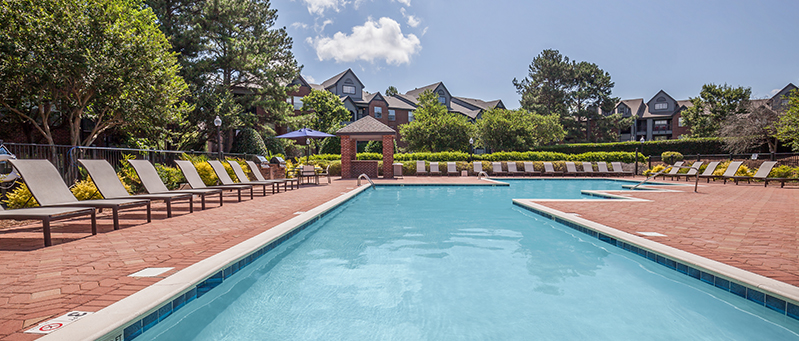 The Solomon Organization, founded in 1977, is an investment, management and development company specializing in multi-family real estate. The company is dedicated to enhancing the lives of its residents and advancing the careers of its employees.
The Solomon Organization
Overview
What We Do
Located in Summit, New Jersey The Solomon Organization owns and operates 18,500+ rental apartments in 60+ communities across eight states. Supporting a true vertically-integrated operation, Solomon acquires multi-family real estate in premier suburban markets, and improves short and long term performance through hands-on management, and through value-add renovation programs that reposition the properties to lead their respective marketplaces.
Marc Solomon, founder of The Solomon Organization, identified the focus of the company at its outset, observing that "The Largest Part of the Market is the Middle." With a focus on working households who seek convenient locations, well-appointed homes and first-class amenities, Solomon strives to provide all at affordable rent levels. Properties are located in leading school districts with a convenient proximity to regional employment centers. Solomon maintains a reliable level of performance by concentrating on assets that are less vulnerable to real estate market cycles. The investment strategy is long-term oriented, focused on economic fundamentals and expected to protect against (and benefit from) inflationary pressures.
Solomon's team includes numerous executives whose experience with the company exceeds 30 years. The company maintains an opportunistic-focus and quality-driven culture, allowing it to grow to more than 500 employees whose skill sets includes asset management, property management, construction, leasing, marketing, maintenance, acquisitions, risk-management, IT, finance, accounting and all other related support functions. Solomon has maintained an entrepreneurial mindset while welcoming a 2nd generation of family into its management structure. The company is well-prepared for long term stability and well-positioned for continued growth.
Solomon's stellar reputation among real estate professionals is a particular source of pride and its investment strategy is especially responsive, even in the context of the dynamic multi-family sector. Its attention to detail in every component of acquisition – from identifying markets to inspecting property to financing specification – reduces risk while rewards employees and residents who enjoy the benefits of a high-performing company that operates desirable communities.
We are proud members of the following national and regional organizations: